Hotel Two Stars, Montecastrilli(Umbria)
Hotel Two Stars is a small family run hotel, ideal for the traveller who wants to plunge in the tranquillity of the umbrian countryside and visit the beauty both historical and natural.
Our Hotel is situated in the hamlet of Farnetta in the municipality of Montecastrilli in Terni in Umbria at a height of 385 m.a.s.l. on gently sloping hills and surrounded by woods and cultivated fields: allows walks and excursions to discover the itineraries of the Umbria unexplored and outside of the traditional tourist circuits.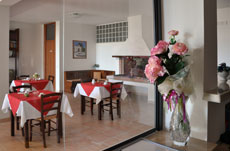 Thank you for having chosen to sail in our Official Web site. We are ready to offer you the best services to meet your needs!
Quickly, courtesy and confidentiality
The Hotel has 7 rooms (single, double, double single use, triple and quadruple rooms), large breakfast room, Tv room, bar, ample parking and service to the floors with elevator. His organization is designed in particular to make comfortable and pleasant stay, in order to receive the customers quickly, courtesy and confidentiality realising the needs.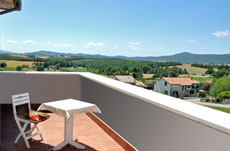 The tranquillity, the family atmosphere, the warm welcome and a good quality/price ratio are the main characteristics of this Hotel Two Stars in Montecastrilli, in Umbria.
Our staff will welcome you in the best of ways and especially advise you in your choice of restaurants from ourselves selected, booking museums and anything else that may be of your help for a pleasant stay.